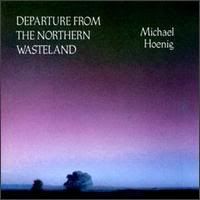 Michael Hoenig: "Departure From The Northern Wasteland"
Kuckuck, 1978 (Progressive Electronic)

Sun And Moon (7.8 MB)
"Hoenig was one of many German composers to emerge from the innovative, electronic underground scene thriving in that country during the '60s and '70s. He first came to recognition in the progressive rock group Agitation Free in the '70s. After a short stint with Tangerine Dream, Hoenig went on to produce what is considered by many to be one of the most important albums to come out of the German electronic school. He has since moved to Los Angeles, where he currently pursues a career as a film composer."