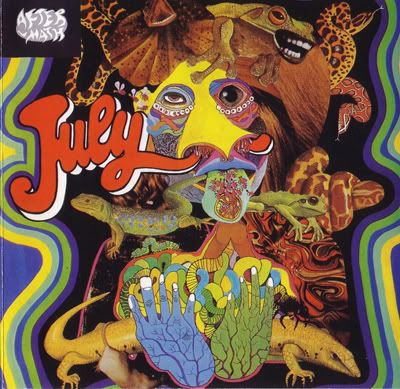 July: "July"
Epic, 1968 (Psych rock)



Sample Song:

"My Clown"




DOWNLOAD (59.12MB)

"July has come to be highly prized, mainly for the presence of 'My Clown,' which is considered to be one of the great psychedelic singles of all time." That is saying a lot, but I'll be damned if it isn't true. Happy-go-lucky psych rock that is just a little more than original. July is one of those 60s psych bands who only stayed around for one album, but made it a fantastic one. This album flows so well, and is great for a day in the park, or a day sprawled out on your living room floor after ingesting a good amount of psychedelic drugs. Enjoy.

edit: re-uploaded to DIVSHARE!