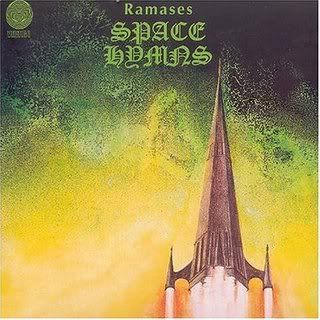 Ramases: "Space Hymns"
Vertigo, 1971 (Psych Folk)

DOWNLOAD (100.97 MB)

This is one of those times when I get to call bullshit on allmusic.com. They begin their bio of Ramases, "His one and only album for the label," although there is another album that was released on the Vertigo label in 1975.

This is a concept album, bringing the P.O.V. directly from the Egyptian deity. This brings to you a very spacey, dark, and at sometimes abrasive folk rock album. 10cc were his backing band, which fills out this record quite nicely.