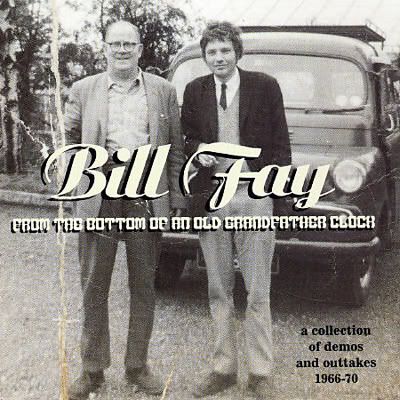 Bill Fay: "From the Bottom of an Old Grandfather Clock
(A Collection of Demos and Outtakes)"
Wooden Hill, 2004 (1966-1970)
(Folk)

Sample Song: "Warwick Town"


DOWNLOAD THIS ALBUM (88.64 MB) .zip

By request. For those of you who liked the previous Bill Fay album I posted, you will certainly love this. As far as I know, these are the only other albums of Bill's. Re-issued by the same label (Wooden Hill) as the Complex reissue. If you happen to have any other material by him, I'd appreciate it if you could send it my way so I can share it with everyone.