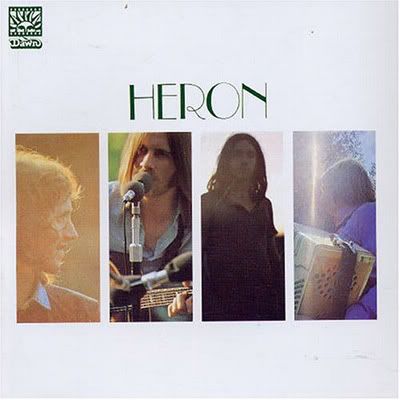 Heron: "Heron"
Dawn, 1970
(Folk)

Sample Song: "Smiling Ladies"


DOWNLOAD (157.75 MB)

A folk-based band whose music also had a tinge of soul. They remained obscure at the time but the "See For Miles" compilation, which compiles material from their two albums on the Dawn label, suggests that perhaps they deserved better.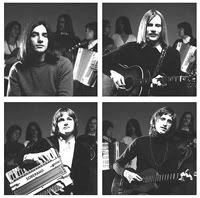 Most of their material was self-penned aside from cover versions of Woody Guthrie's Sally Goodin and The Great Dust Storm, and on the whole, their gentle love songs have aged well.

*The last 7 tracks on this album are bonuses that were not included on the original release.

P.S. To you psych lovers, don't fret. I have recently stumbled upon 17 rare psych records that I will be posting to this blog within the next few weeks. Very exciting times!