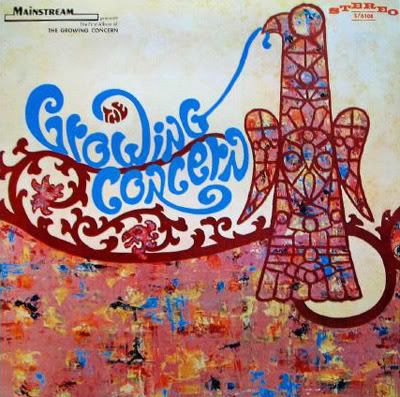 Growing Concern: "The Growing Concern"
Mainstream, 1968
(Psych pop)

Sample Song:

"Hard Hard Year"




DOWNLOAD (84.15 MB) .zip

This album was first released on Bob Shad's Mainstream label and re-released by Radioactive Records in 2004. After the album's initial release the group was dropped from the Mainstream label. It seems like it is finally starting to receive much-deserved appreciation. "The support of vocalists Bonnie MacDonald and Mary Garstki are an intrinsic part of the band's distinctive sound, and the songs contributed by organist Dan Passaglia, bassist John Pedley and guitarist Ralph Toms are more than equal to the offerings from more illustrious contemporaries." The recording quality of this album is outstanding given the time and circumstances. The musical and vocal quality also shine brightly on this record. Although I have not been able to find it on sale anywhere that isn't on backorder, this is a must listen!