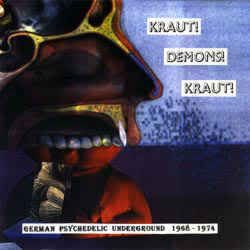 Various: "Kraut! Demons! Kraut! - German Psychedelic Underground 1968-1974"
1987
(Krautrock/Psych)

Track: Aero Sound - "Ready For Take Off"


DOWNLOAD THIS ALBUM (101.3 MB) .zip

Hands down, this is the best Kraut compilation there is. Made up of nearly every Kraut band you've never heard of, it is a great representation of the genre. Good for a kraut lover or someone who is only beginning to get into the genre.