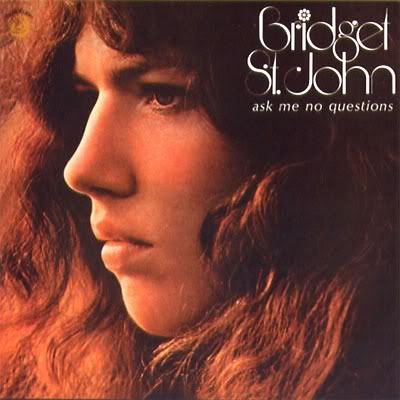 Bridget St. John: "Ask Me No Questions"
Dandelion, 1969
(folk)

Download track: "To B Without A Hitch"


DOWNLOAD THIS ALBUM (70.24 MB) .zip

The emotion in the vocals speaks for itself. Hazy guitars droning over a beautiful, somber voice. This album was produced by John Peel. This album was actually John Peel's first release on his

Dandelion

label!