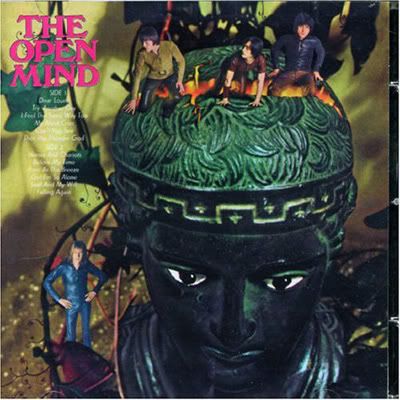 Open Mind: "The Open Mind"
Philips, 1969
(Psych rock)

Track: "Can't You See"


DOWNLOAD THIS ALBUM (105.0 MB) .zip

Nearly bluesy-sounding at times, this is a very rockin' record. Had this band been around during the British invasion they probably would have been a smash. This is the highlight of my recent finds. "With a singing style rooted in the freakbeat era, rather than the operatic tenor screams hard rock ushered in, and acidic duel guitars, heavier than those of a typical psychedelic act, The Open Mind filled the gap between the beginning of one era and the end of another."